Where is the low side AC fitting on a 9-5?
<![if !supportEmptyParas]> <![endif]>
Diagnose 9-5 A/C problems by calibrating your ACC unit.
Start the engine and press the auto and off buttons on the AC control and release simultaneously.
The number of faults will be displayed on the left, and the fault code(s) on the right.
Blend door issues usually present with a code 08, for other codes see our 9-5 ACC code page LINK
9-5 Air Conditioning not cold?
Need Freon (134a) and can't find the low side fitting? Here it is: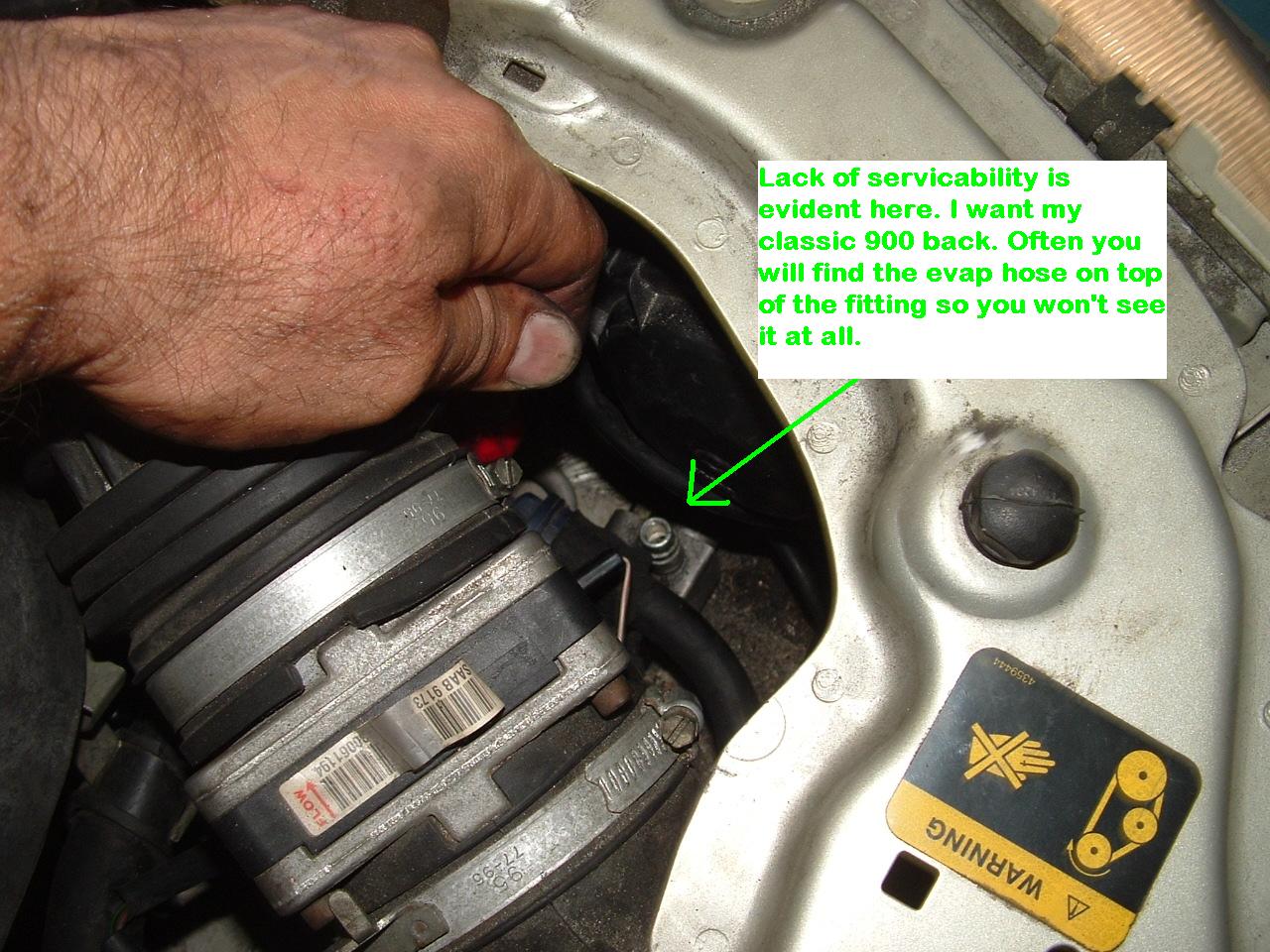 <![if !supportEmptyParas]> <![endif]>
<![if !supportEmptyParas]> <![endif]>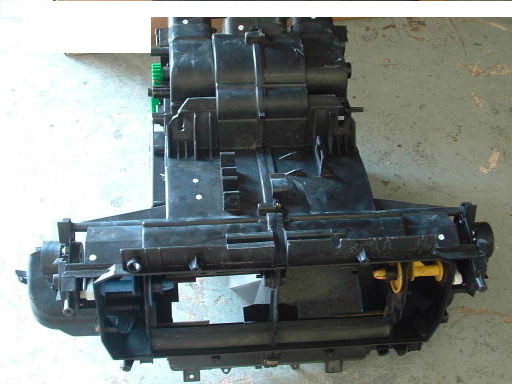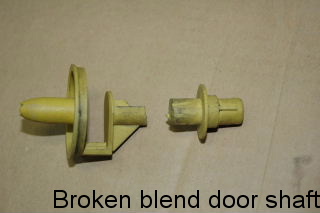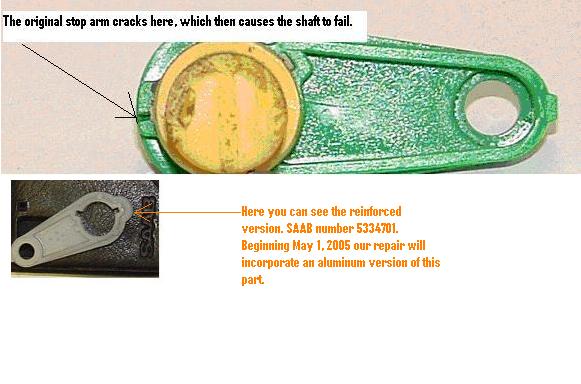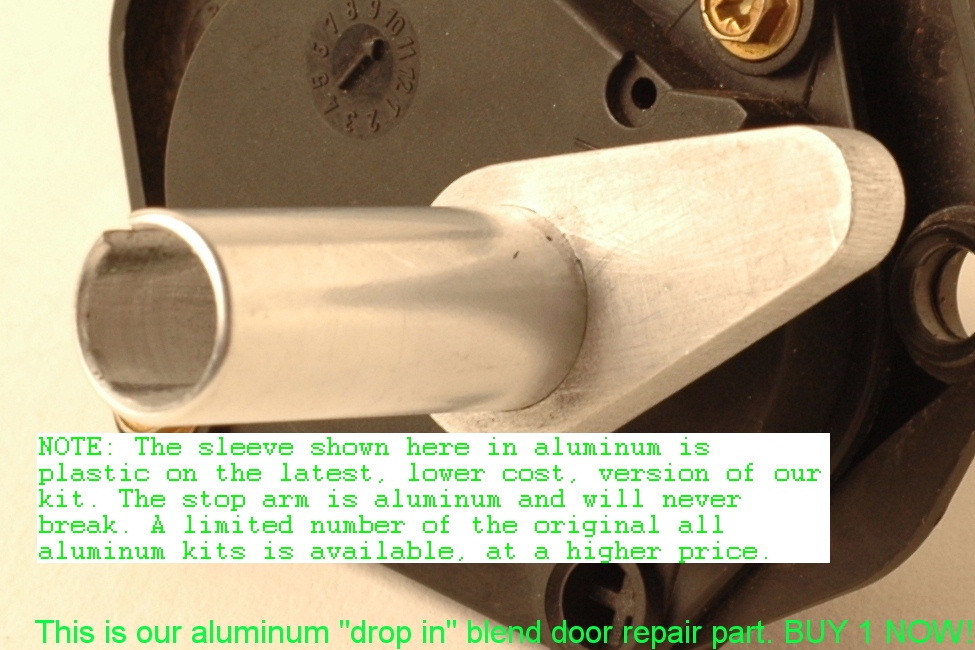 SAAB PART NUMBER 5335831 REPAIR KIT and DETAILED INSTRUCTIONS.
With our NEW kit and detailed instructions you can repair this miserable failure WITHOUT REMOVING the heating and ventilation unit from the car, IN LESS THAN 1 HOUR! Save 10+ hours labor.
Repair parts are machined from aluminum to tolerances of 0.025mm and pre-indexed to within 0.5º thereby eliminating stress to the blend door.
Additionally no modification to the heater box is required and no glue or adhesive is used.
The instructions included call out all other known trouble areas for a no comeback job.
Purchase items here. Further detail follows the purchase area. Use paypal for credit cards, and Dwolla for payment by check. NOTE: USA shipping addresses only!
$42.00 shipped.
ORDER ABOVE OR, Call 1-800-326-0599 in the US, Call (954) 892-5559 in MA
9-5 ACC code page has additional diagnostic info.
<![if !supportEmptyParas]> <![endif]>
Not possible to regulate temperature on either left or right-hand side in front? Code 08 shown on ACC display?
Cars affected
All 9-5 MY98-
Background
It is not possible to regulate the temperature on either the left or the right-hand side in the front.
Error code B2295 may be present if the right-hand shaft is broken, and B2495 if the left-hand shaft is broken.
Symptom description
Difficult to regulate the temperature.
Error code B2295
Error code B2495
Note Error code B2409 is not related. It is usually caused by failure of SAAB part number 4869426. As this is controls the recirculate door, poor cooling performance could occur similar to the blend door issue. Also it is not uncommon to have noticable differences in temperature between the left and right side when the freon level is low. Please verify that the blend door shaft is indeed broken.